Is booking gigs a requirement of becoming a magician? I have been talking to a lot of magicians lately and I keep hearing "once you get out their and perform" or "perform more." Is performing really a requirement to be a magician?
A bit about my background in magic. I first started when I walked into a local magic shop, while I had been interested in magic several years before that, my real education did not start until that day. I began working at that magic shop almost every day of the week. Going to jam sessions that happened every Saturday and hanging out with 10 to 20 magicians at these sessions learning from everyone. After a while people started giving me a gig here and there. I did this for about 2 years. Until I decided I would not accept another gig. I did not have stage fright, I have been on the stage most of my life (Drama class from 5 to 12 grade) I even worked for the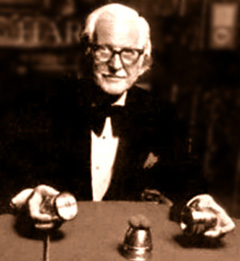 WWE for 2 years where I would be on stage in front of upwards for 2,000 people. So being in the spotlight is not an issue. What I did not like, was I had to do effects I did not enjoy for laymen. I had to do things that were easily reset-able and I had to do the same effects over and over during strolling gigs.
I decided who I really enjoyed performing for was people I chose to perform to. Situations that presented themselves, not forcing magic but sharing magic. I really enjoyed doing magic for other magicians. The community aspect of it, the brotherhood. Because I do not perform for layman does not mean I have any less experience, while I have not had a consistent gig, I don't think this should restrict the amount of knowledge I am allowed to share.
So my question is, do you have perform to be considered a magician? Can you choose to learn, study, and share magic with other magicians and still be accepted. Or will you always be looked down at by those who choose to make it a career for themselves?